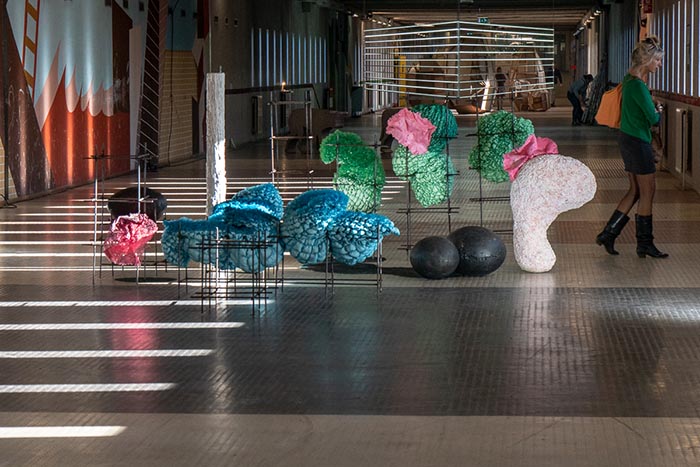 Het Hof, In the exhibition BigArt 3, 2018

Het Hof
Een artificiële tuin die al ronddwalend tussen herinneringen en associaties uitgroeide tot een ruimtelijke installatie. Kunstmatigheid en verleiding spelen er een paradoxaal spel met werkelijkheid en illusie, waarbij traditionele sculpturale basisprincipes de spelelementen zijn.
Het Hof (The Garden), 2018
An artificial garden which grew into a three-dimensional installation, while roaming through memories and associations. Artificiality and seduction are playing a paradoxical game with reality and illusion, using traditional sculptural basic principles as elements of play.
back