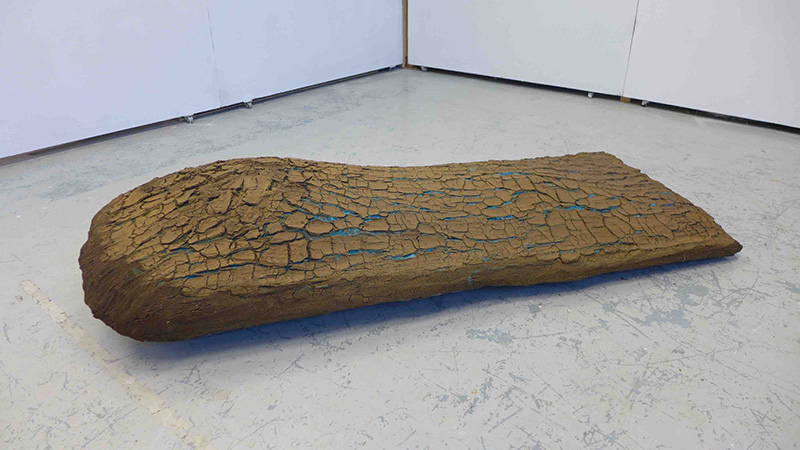 Bedding, 2018, textile, henna, foam, 54 x 32 x 140 cm
Bedding
, 2018
Op lange tochten door onherbergzame gebieden volgden we soms droge rivierbeddingen met uitgedroogde gebarsten kleilagen, op zoek naar een put om water uit de ondergrondse rivier op te halen.
Ik naaide bedvormen van rood en blauw fluweel en smeerde deze vol met kleislib of met hennapap. Daarna werden de bedjes volgespoten met purschuim. Door droging en expansie ging de bovenlaag barsten, zodat het onderliggende fluweel zichtbaar werd.
Bedding (Bed), 2018
Sometimes we followed dry riverbeds with dried-out, cracked clay layers during long journeys through barren areas, looking for a well in order to acquire water from the underground river.
I sewed bed shapes from red and blue velvet and spread wet clay or henna paste over them. Subsequently, the beds were filled with PU foam. The top layer would burst, because of drying and expansion, so that the underlying velvet became visible.
back